The Heartbreak Diet emerged out of David Welsh's wish to do nothing more complicated than sing some Hank Williams and Gram Parsons covers in a pub somewhere. Scott Renton was involved in these initial dispatches, and they had one or two well-spaced meet-ups to try things out (when I say well-spaced, I'm not being flippant; their first go at this, The Turquoise Llamas, had their last Saturday afternoon argument in 1993). Marco Morelli- a full-time punk metallist- was then enlisted to completely change his style and dip his toe into somewhat calmer water; soul DJ Stuart Ross had been given a lap steel for Christmas and needed an excuse to learn how to play it, and finally, Cathy Albeson, in a bid to upstage her (then) 10-year-old drumming son Ben, joined in to complete the outfit.

After mucking about trying to get sufficiently 'tight' to venture out of the practice room, The Village pub in Leith was gingerly approached. After one shot at it, which went down surprisingly ok, and bolstered by Stuart and brother Simon's decks and available vinyl, Club Nitty Gritty was born (the 7" of this lesser-known Chuck Berry hit was purchased, and suddenly, the night had a theme tune as well). Rightly thinking that it wouldn't be fair to inflict only themselves on the populace, The Diet have called in load of favours, and a wonderful selection of willing acts have kindly given up their time to come and fill slots at the event.
Powered by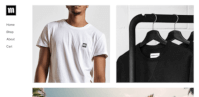 Create your own unique website with customizable templates.